Our Ro-Ro Projects are of great demand on the Asian market due to their technical characteristics and attractive price. The latest Projects are modernized to the new trends of the marine market - necessity of dual bunkering. So some of the these vessels can be constructed as dual bunkering ones LNG and fuel.
The below table contains the characteristics of basic versions of Ro-Ro which can be changed according to the Buyer's demands (e.g. speed can be achieved up to 25 kn, Class and Flag can be chosen by the Buyer).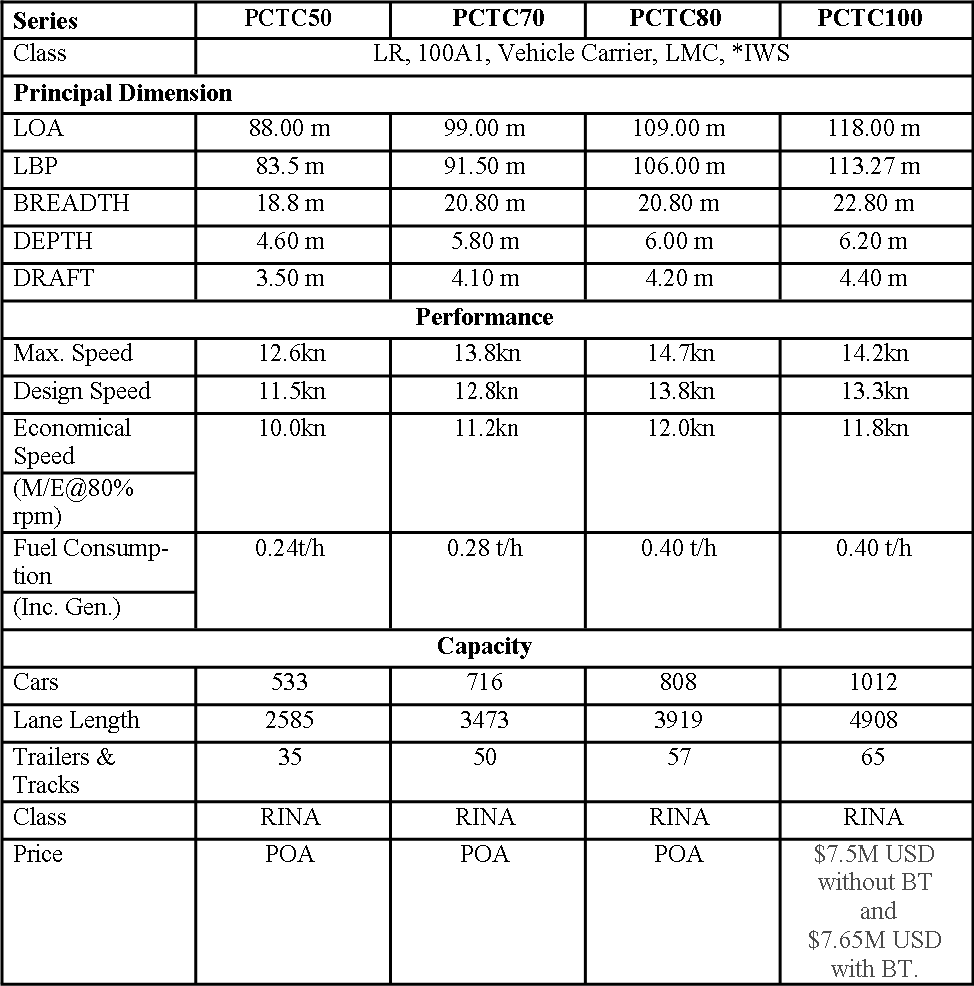 For the year 2019 we offer the investment 100PCTC GA which is suitable for more than 100 miles route line but not short routelines.
Class: RINA
The capacity is as below:
(1) Lower Deck (net height 4.2m): 10m trucks*10 sets
(2) Main Deck (net height 3.6m): 10m trucks*57 sets
(3) 2nd, 3rd, 4th, Roof Deck (net height 1.8m): 4.58m*1.855m small car, 200 sets*4 level=800 sets
The Fuel consumption is as below:
(1) 90% RPM for deign speed 13.5kn with full load: 418kg/h.
(2) 80% RPM for economical speed 11.5kn with full load: 285kg/h.
The speed can be increased before the main engines are placed.
Payment terms: 25% to the escrow account by deposit holder and 75% after delivery.
Delivery: Nov, 2019.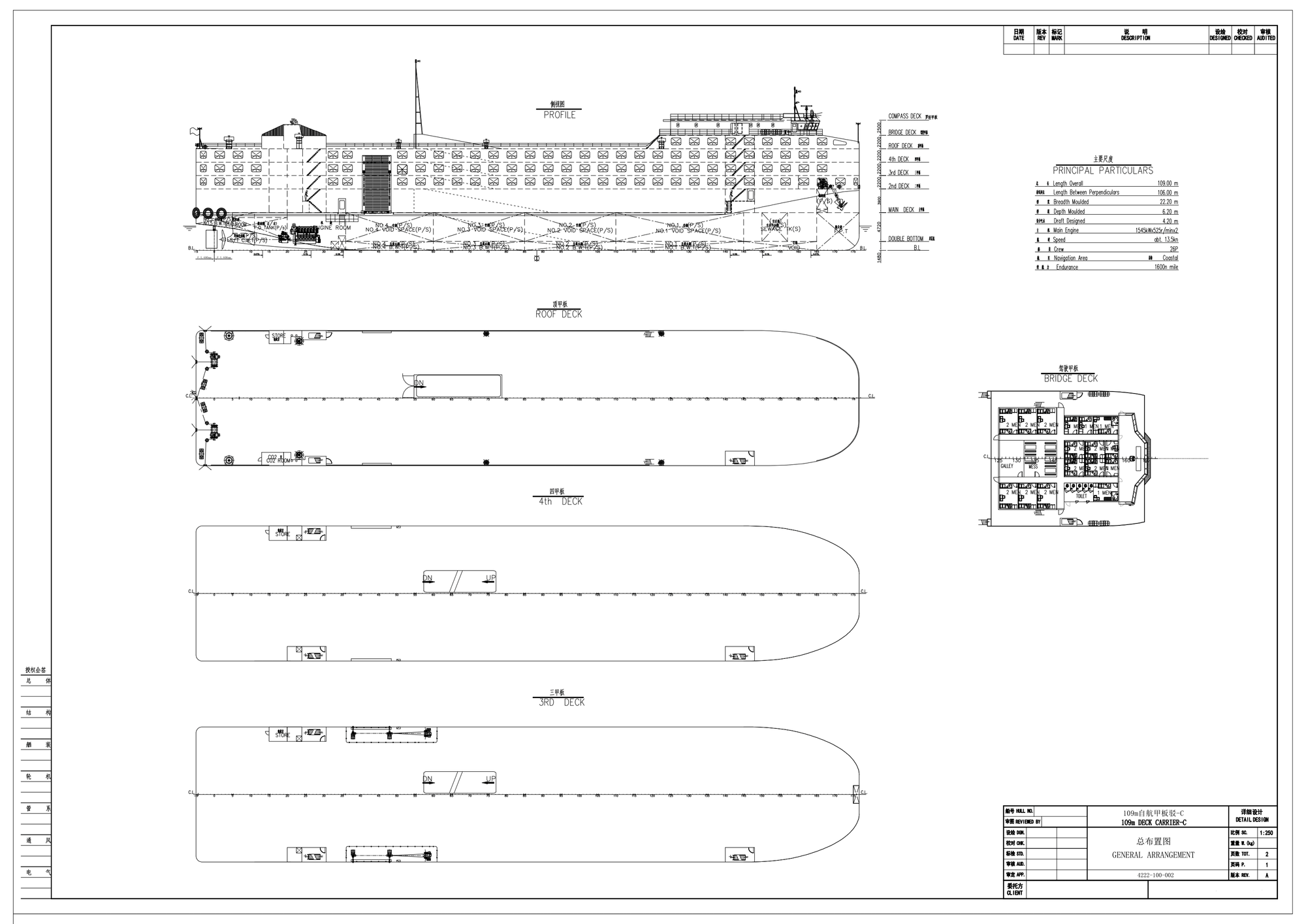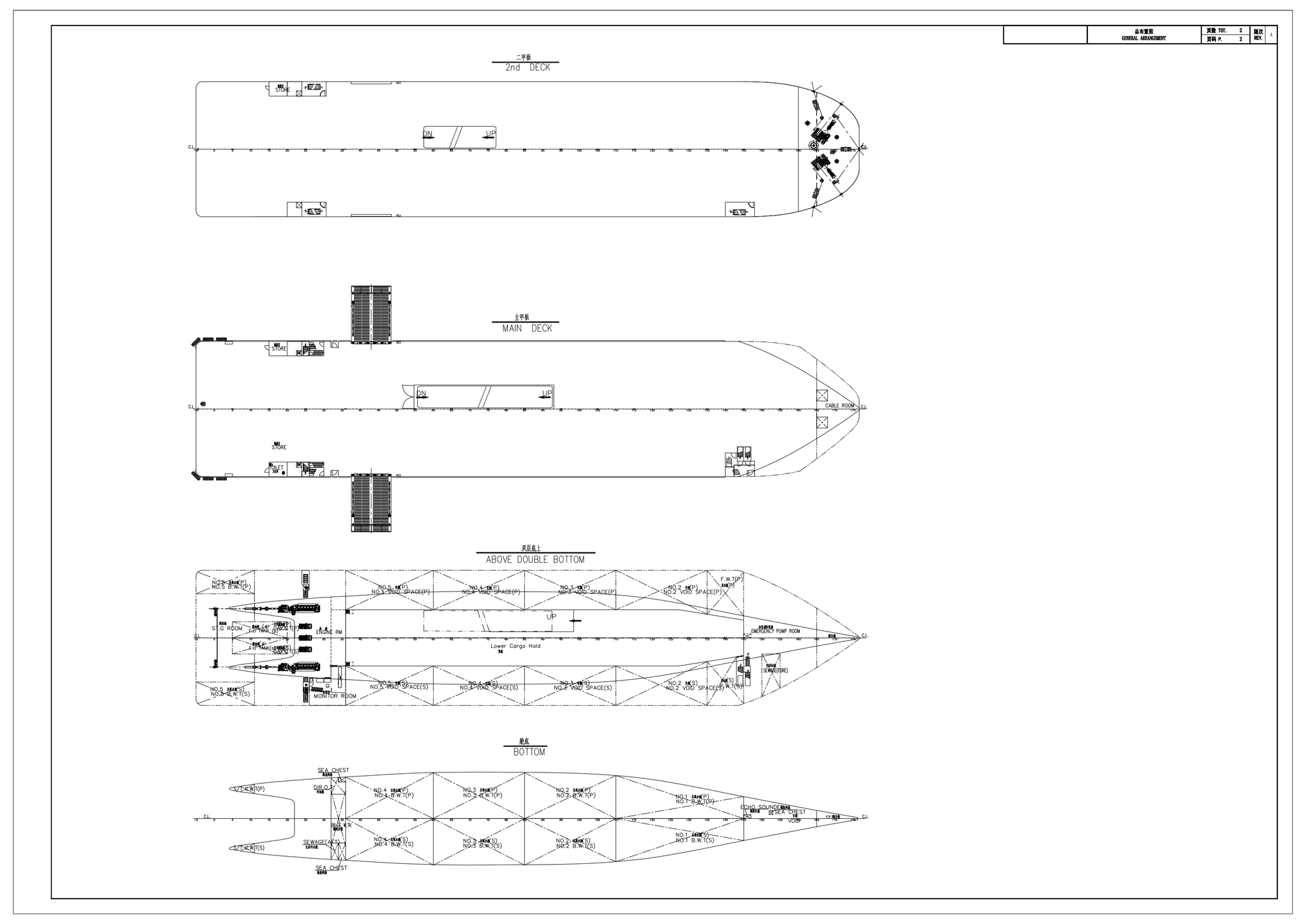 Don't hesitate to contact us to get more information!